As some of you know, I maintain a Google sheet to keep a track of the books I read, and at the end of the year, I analyze the data collected over the year. 2020 was no different in that aspect. But what was new though in 2020 was the concept of 'comfort books' that a friend introduced me to. This is how he described it:
These are the books that I have read in the past, which I can turn to as a last resort when I am mentally drained and nothing that I read could hold my attention or help me escape from the reality.
Not every book can be a comfort book! A comfort book should be able to remind you within minutes why you enjoy reading. These books are a treasure that you need to guard – you do not read them so often that they lose their charm, because finding a replacement won't be easy. You read your comfort book when you want to re-capture the mental space you were in when you first read it.
My comfort reads include The Complete Tales and Poems of Winnie The Pooh, the Harry Potter series, stories of Satyajit Ray, and a few stories of Sherlock Holmes.
2020 was definitely full of moments when I had to dip into my comfort books. But I did not include these in the yearly reading analysis that I do.
Here is the visual from 2020 that shows a few insights from my reading activity (click to enlarge).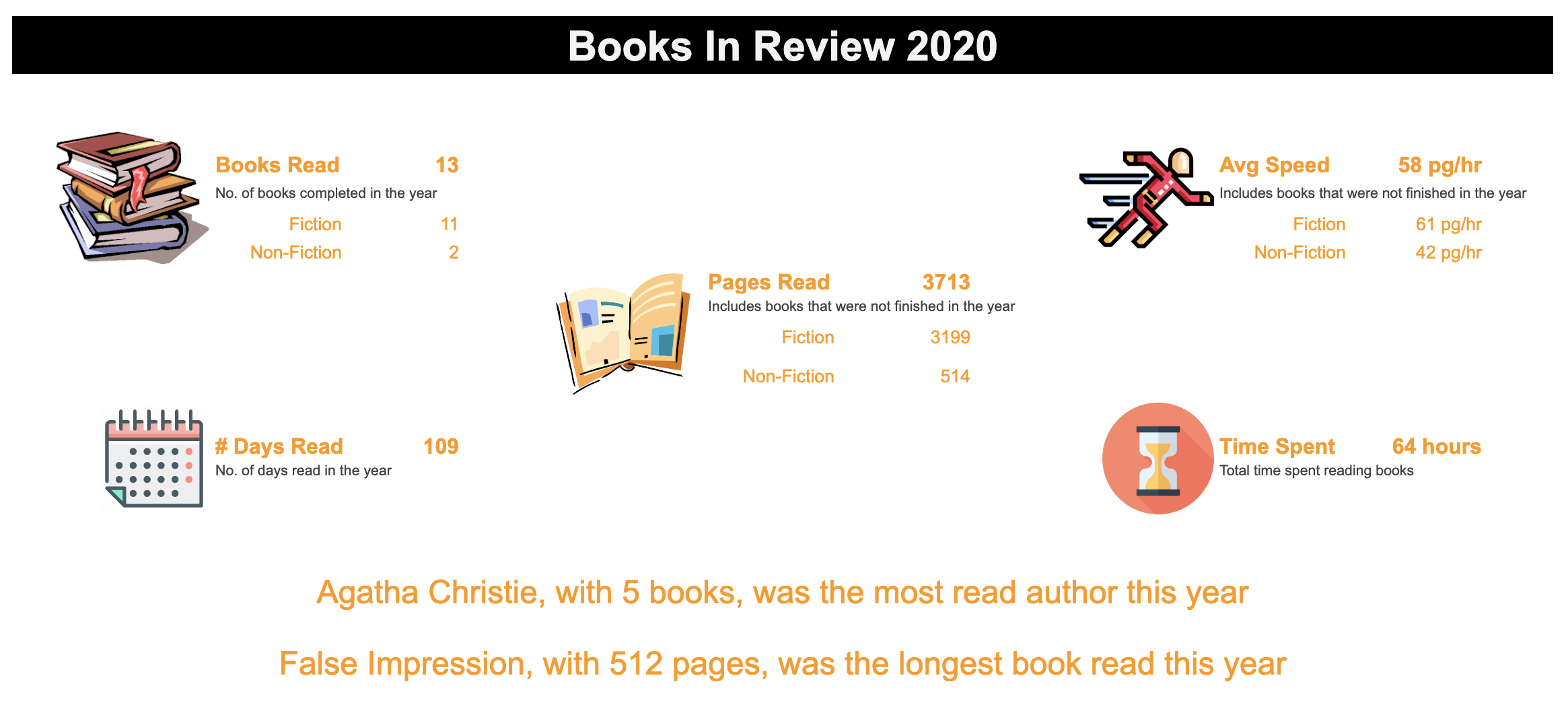 A quick comparison with the analysis for 2019 shows that I read less in 2020.
While I read for a total of 100 hours in 2019, I could only manage 64 hours in 2020. Similarly, I read 4700 pages in 2019, while in 2020 that was reduced to 3700 pages.
I also looked at my reading streak – there were 7 months where I read for less than 10 days! Not good at all!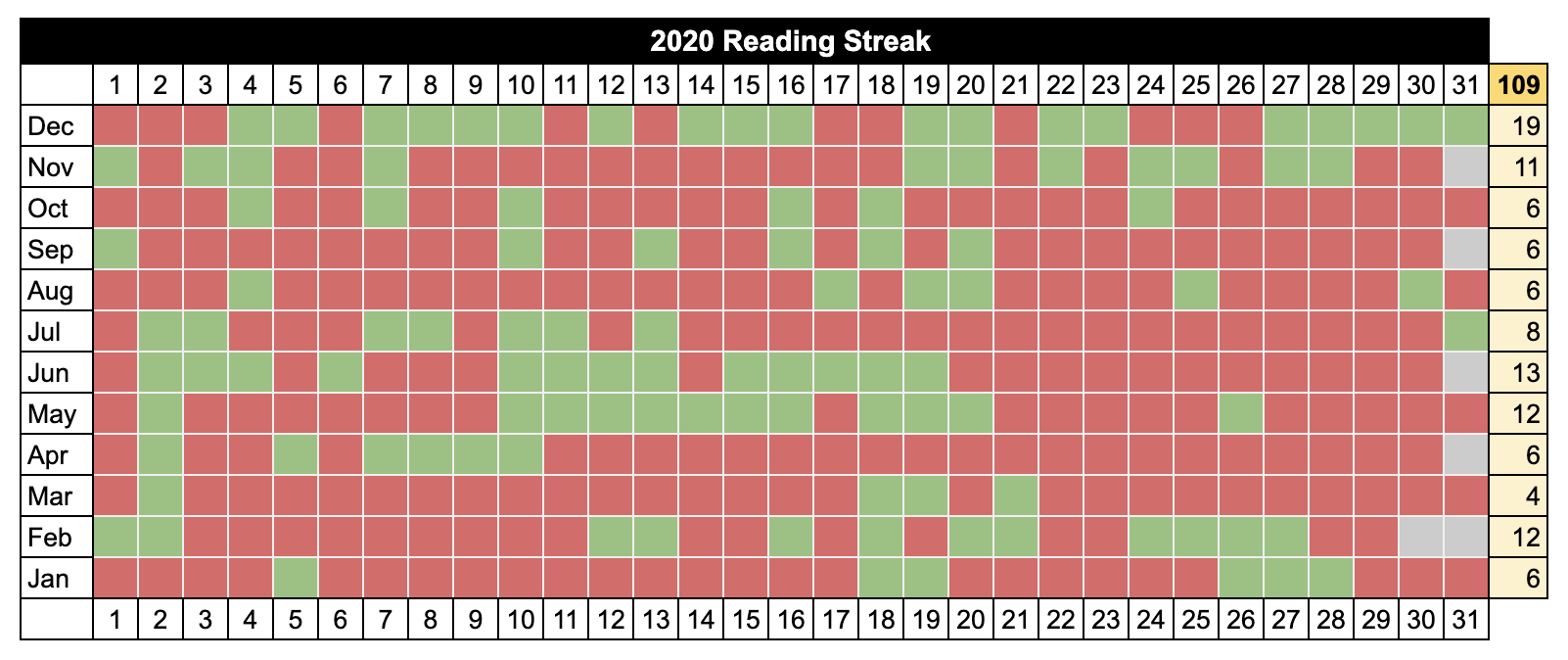 Note that the above two visuals do not contain my comfort books and the time I spent reading those.
---
---
Here is a list of the books that I read this year (excluding the comfort reads):
Agatha Christie and PG Wodehouse are writers from the early 20th century, so you may find the language archaic!
What were your favorite books from 2020? Do recommend me a few books to read this year.
---
---