One of my personal goals in 2019 was to spend more time in the company of books. Though I could not reach the number I had in mind, but given how eventful this year was, with switching jobs and moving cities, I'm going to cut myself some slack.
I have created a template in Google Spreadhseet to track my reading activity which I have been doing religiously for the past 1.5 years. With the data that I captured for 2019, I created this visual to represent my year in books. (click on it to expand)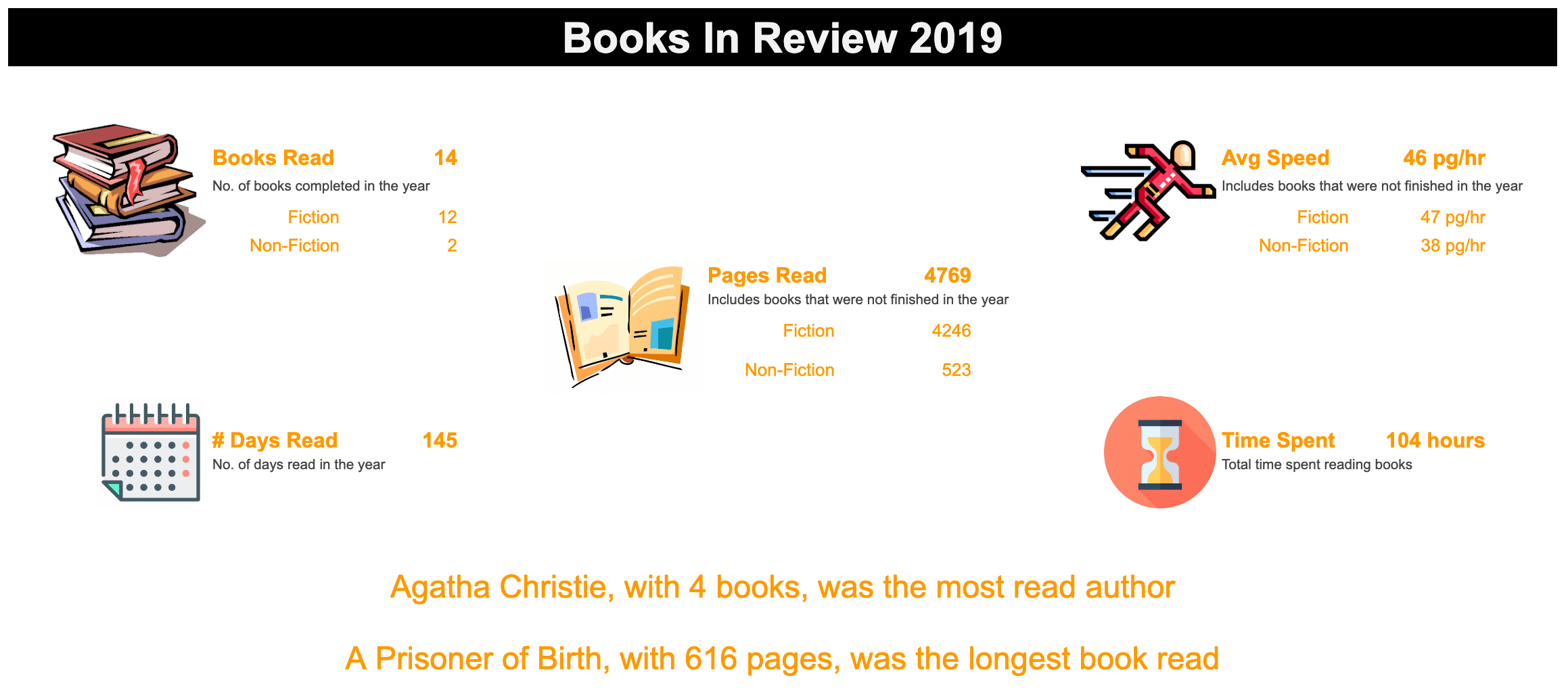 Agatha Christie is clearly my favorite author!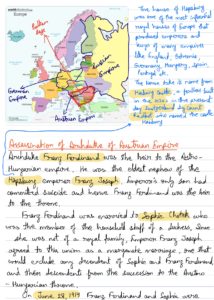 And though I want to read more of non-fiction, I could not push myself to do that in 2019. I guess the reason for that is that I take notes when I read non-fiction, which makes it a slow process.
I also looked at my day-to-day reading activity in 2019, and it was far from impressive. I need to reduce the reds from the calendar this year!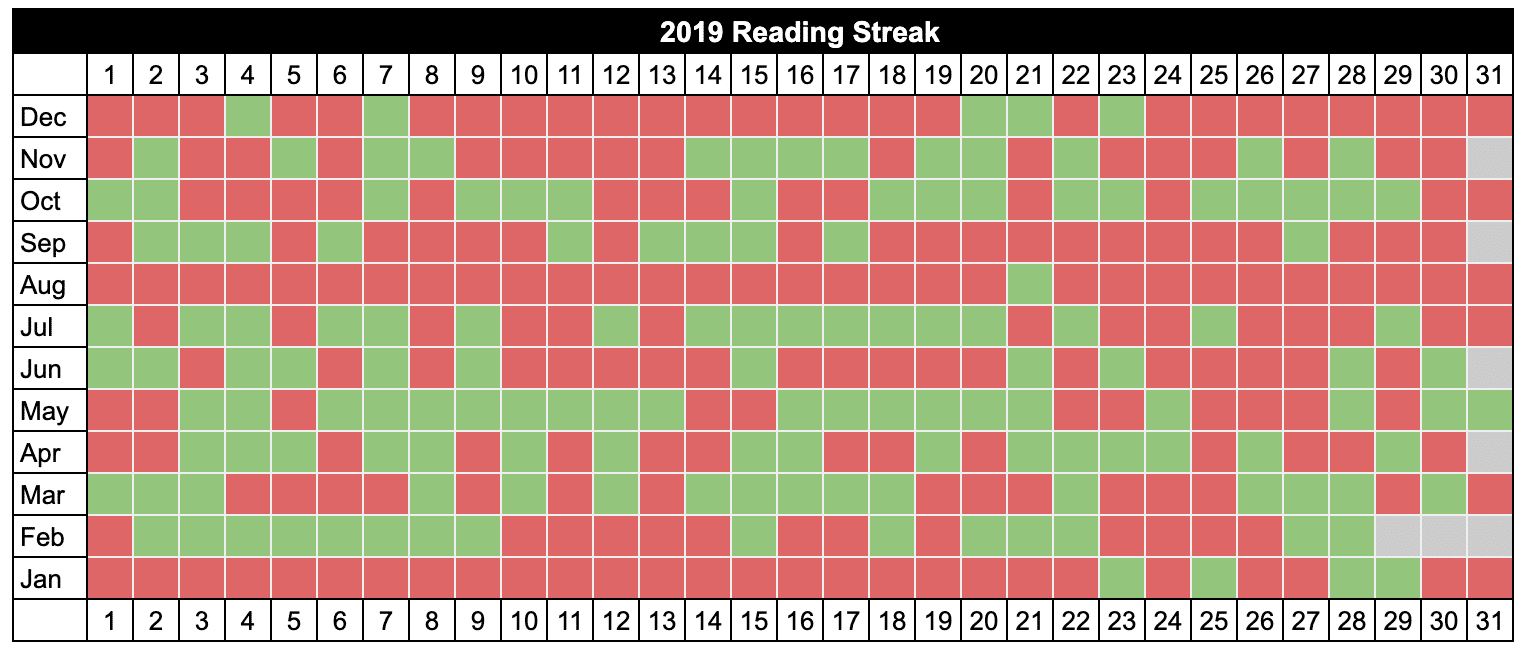 The first and the last month of the year did not go well with my reading activity – I read on 4 days in Jan and 5 days in Dec! I wonder why!
Side Note: I do not use Goodreads to capture my reading activity because I find the insights that it generates to be very boring. So, I prefer to track this on my own as I am able to capture much more information that way. Though not shown in the graphics above, I am able to get insights like number of pages read in a sitting, average duration of one sitting, etc.
Anyway, here is the list of books that I read this year:
Do let me know what books you read in 2019.
---
---