Recently I have seen a lot of green-colored bicycles outside metro stations in Gurgaon. Being curious, I could not stop myself from taking a closer look at one such bicycle parked just outside the exit gate of my office premises.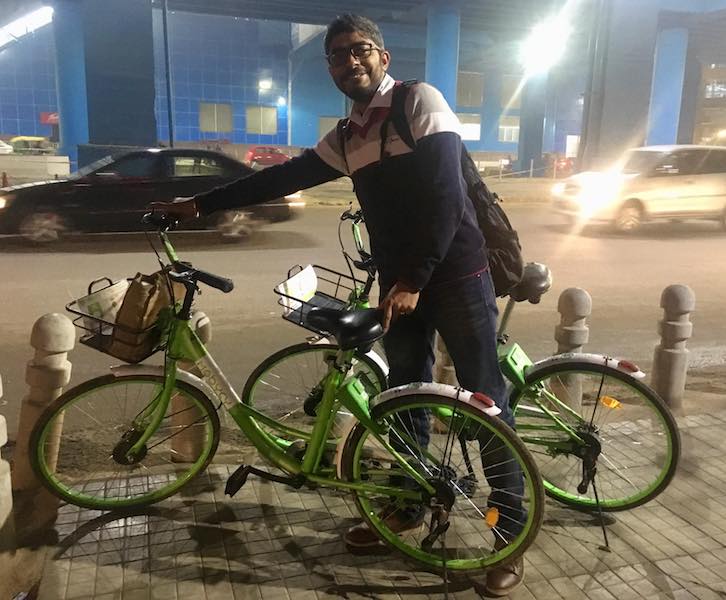 These bicycles belong to a startup Mobycy, which provides a dockless bicycle sharing service, letting one hire a bicycle from any public place just by downloading their app and scanning the QR code on the bicycle.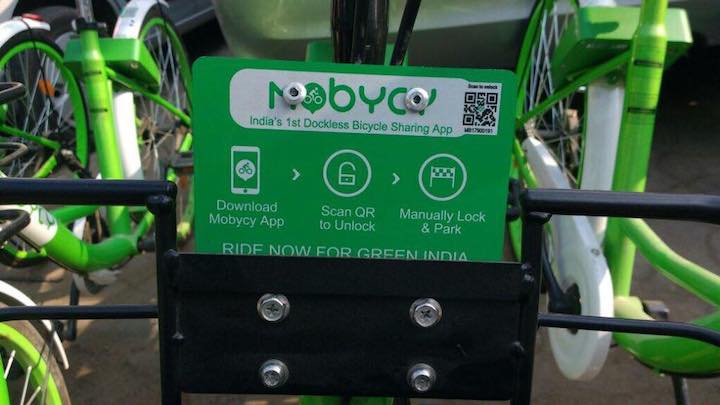 Intrigued, I decided to try out the service immediately and within 5-10 minutes was ready to paddle past the traffic. Here is my brief take on Mobycy's service based on my first ride.
What I Liked About Mobycy
Easy Accessibility: Since it is a dockless service, you can find the bicycles parked in any public place- there are no designated parking spots that you have to walk to. They also show cycles near you on the map in the app. I have also noticed that they keep a good number of bicycles near busy metro stations.
Easy To Get Started: Onboarding process is quite simple. Download the app, upload identity proof, add Paytm and pay a security deposit of ₹399/-, scan the QR code on the bicycle and Voila! Bicycle unlocked! In order to end the trip you just need to lock the cycle again.
Affordable: At ₹5/- for 30 minutes, the service is very affordable.
Last Mile Connectivity: This is a good option for last mile connectivity from Metro stations.
What Mobycy Need To Work On/Challenges Mobycy Might Face
Indian roads are not bicycle friendly.
UI could be more polished. e.g. I added 399/- deposit through Paytm but the app shows my current Paytm balance and not the security deposit.
App doesn't calculate the distance accurately. I rode the bicycle for ~1.5 Kms but the app shows 0 m.


ride details

₹399/- security deposit is on the higher side especially when you can withdraw it for free only once. After that, if you again decide to use the service and hence pay a security deposit, you will have to pay a ₹50/- fee to withdraw that.
I am not sure if such a service is already available in other cities in India. I have seen similar services in New Zealand though.
Overall, I am excited about all the tech innovation happening in the transportation sector and I am optimistic that our traffic woes could be a thing of past!
Link: http://www.mobycy.com/
---
---